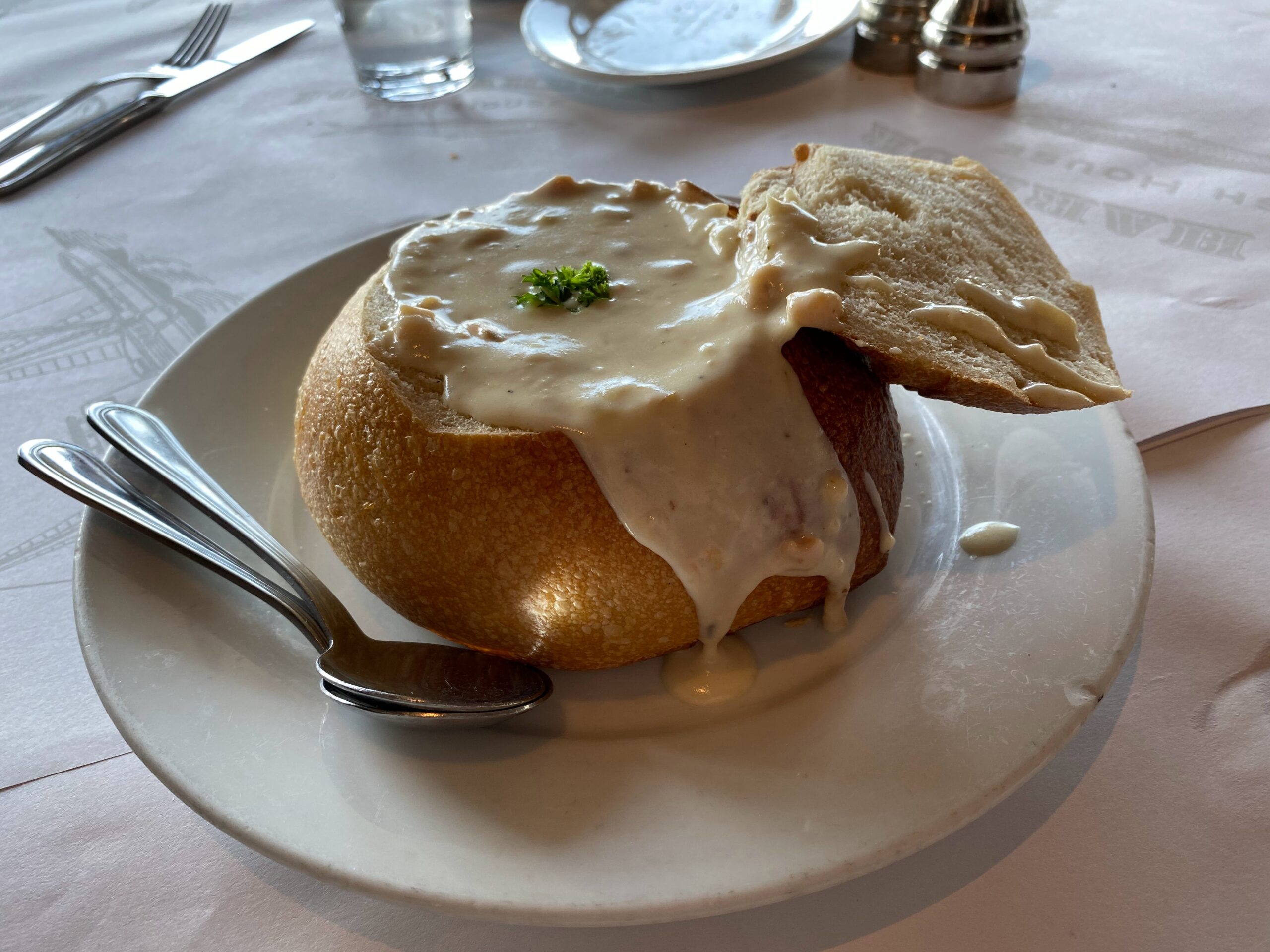 Clam Chowder Connoisseur? You've Come to the Right Place!
True clam chowder aficionados know they need to look no further than the Monterey Peninsula. The true heart of Monterey's seafood scene lies in our chowder excellence and the many fine restaurants that serve inspired variations you're sure to love!
So, where is the best clam chowder in the city?  While a clam chowder tasting tour would be a delight, many people just want to narrow down their options. So with that in mind, here are our picks for the best clam chowder in Monterey:
39 Fisherman's Wharf
A mainstay of the Monterey restaurant scene for 70 years, this famous eatery is operated by Chef Chris Shake. A relatively short walk from the Merritt House Hotel, the Old Fisherman's Grotto provides a wide array of seafood delights. However, patrons flock to the restaurant for its award-winning clam chowder. And for those of you who can't join us in Monterey, you can purchase this great chowder online and have it shipped to wherever you call home.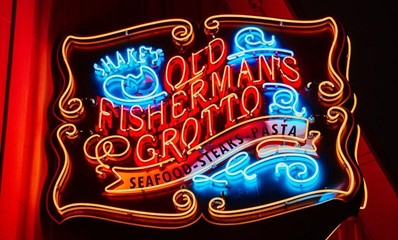 700 Cannery Row
Located near the Monterey Bay Aquarium in Cannery Row, the Fish Hopper restaurant is quite popular with clam chowder lovers. It serves the creamy concoction in a bread bowl that is sure to leave you feeling pleasantly satiated. Add our local Dungeness crab for a true treat. Pair your chowder with a Loaded Bloody Mary (with prawns) or a signature espresso martini for a memorable gourmet experience.
127 Central Ave. (Pacific Grove)
With a name like "Chowder House," it has to be good, right? When the locals want to get their quick clam chowder fix, they often go to Vivolo's. The restaurant has a surprisingly large menu and creates daily specials. One of our personal favorites is the Rock Cod Reuben paired with a cup of clam chowder.  You'll have more than enough energy to spend the rest of the day exploring Monterey Peninsula..
701 Wave St.
Although you'll find sardines on the menu at the Sardine Factory, it's so much more! What surprises many visitors is that this is one of Monterey's most elegant restaurants. Celebrities including Julia Child, Rachael Ray, and Prince Albert II of Monaco have happily dined here  and given rave reviews.  Executive Chef Bert Cutino focuses on serving only the highest quality ingredients which means the clam chowder is exceptional. Pair a bowl with a crisp white wine for a memorable date night!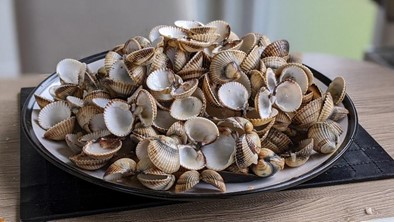 Loulou's Griddle in the Middle
Municipal Wharf 2
Walk down to the Monterey docks and discover Loulou's Griddle in the Middle. Featured on Guy Fieri's Diners, Drive-ins, and Dives, this charming restaurant serves breakfast and lunch. Loulou's homemade chowder is fresh, creamy and perfectly pairs with her crab cakes.
400 Cannery Row
Schooner's Coastal Kitchen makes a unique and very special variant of Monterey's clam chowder using manila clams mixed with cream and sherry wine. The Coastal Kitchen also has a fine selection of local wines, many a perfect pair to your chowder. And because it's one of our favorites, we can't help mentioning the drunken octopus ceviche which falls into the "Must Try" category!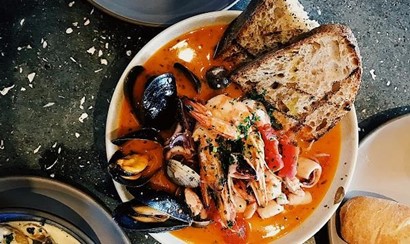 2114 Del Monte Ave.
Monterey's Fish House is well-known to locals but often missed by visitors. The restaurant is operated by the DiGirolomo family who have been a staple of our community for decades. And if you're a fan of  New England style clam chowder this is the place! The restaurant's famed oak grilled oysters, beloved by locals, are sure to be a hit too.
150 W. Franklin St.
The Crown & Anchor British style pub provides a warm and casual ambience for guests looking to relax and engage in conversation. With a bar and patio area, this is a good place to enjoy a pint or two while sampling the clam chowder. Known as a watering hole with character, this place also offers a large list of single malt and small batch bourbons.